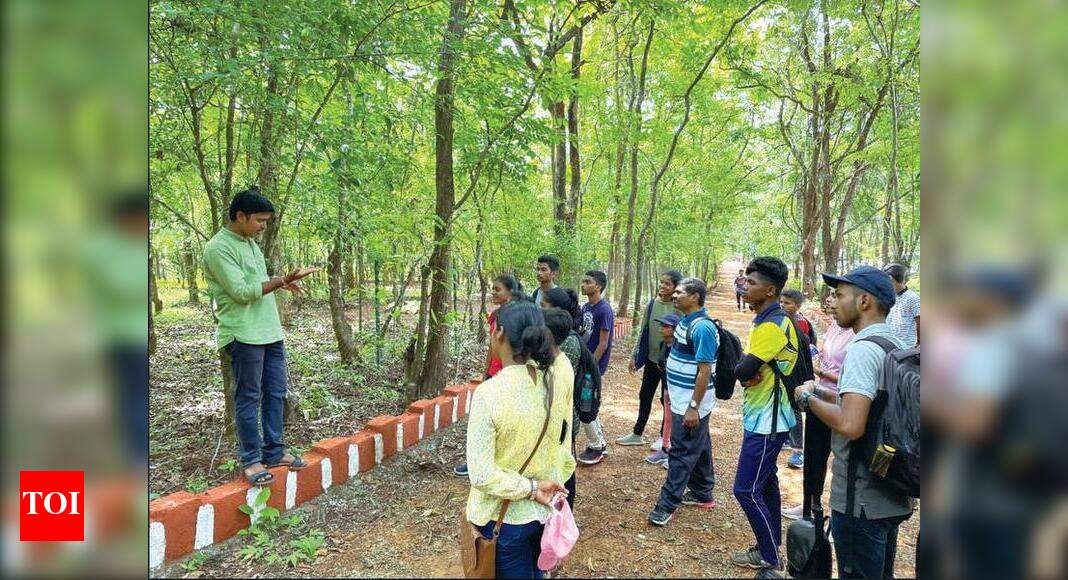 Young people discover facets of Mhadei's diversity | Goa News
Keri: From enjoying a nature trail to participating in a tree-planting campaign in Maloli, a group of 75 young people had a memorable experience recently, on the eve of World Health Day. environment, in the forests of the Mhadei river basin in Sattari.
Organized by the Vivekanand Environment Awareness Brigade of Keri, in association with the Mhadei Wildlife Sanctuary, the group was introduced to the various facets of biodiversity in Mhadei.
Developed by the Goa Wildlife Division in Maloli, the informative and educational nature trail has helped raise awareness of the richness of biodiversity and educated them on the little-known aspects of the forest and wildlife.
Suryakant Gaonkar from Bhuipal spoke about the floral richness of the region. The session included a field study highlighting the medicinal and ecological importance of plants.
Walking through the leaf litter, attendees were captivated to see a poisonous hump-nosed viper in its natural habitat while multicolored butterflies fluttered around them.
Vitthal Shelke spoke about reptilian diversity in the region. He also explained the pugmarks, droppings and other evidence indicating the presence of wild animals. Subodh Naik presented avian diversity and explained their role in the pollination process of plants.
Rangeland Forest Manager Deepak Tandel explained to participants how the lush forest enriches people's lives and livelihoods while providing shelter, food and fodder for wild animals. "The activities instilled in us the need to live in harmony with nature and the importance of environmental protection," said Dr. Krutika Gawas, who participated in the planting of some native tree species.