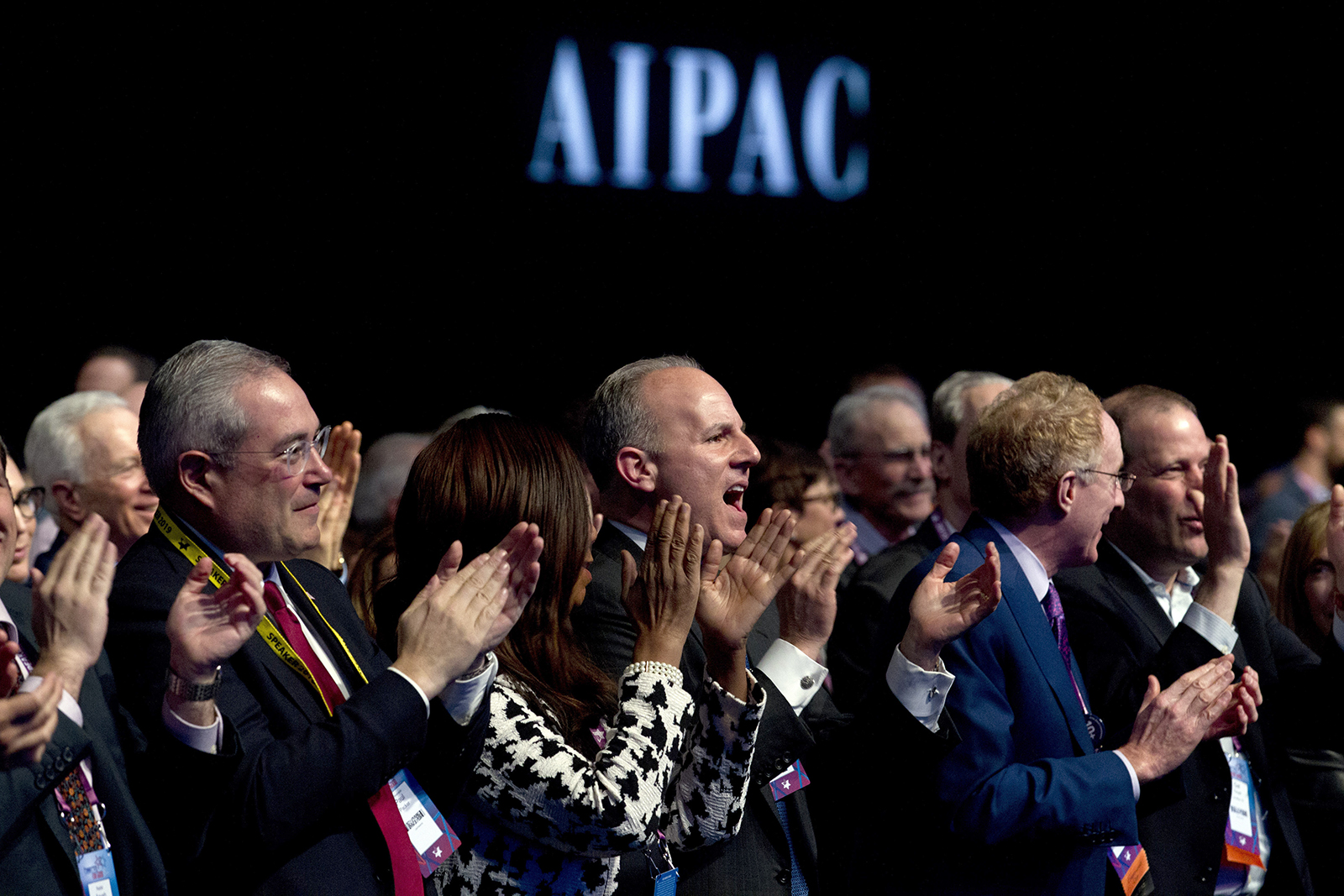 With AIPAC funding primary campaigns, young Jewish progressives are moving even further left
(RNS) – Nida Allam, a Muslim candidate for a U.S. House seat representing North Carolina's 4th District, lost her bid to represent the central region of the state in Tuesday's primary.
But it was not for lack of Jewish support.
Some young Jewish progressives support candidates like Allam, and in an interesting twist, they do so in races against more establishment-backed Democratic candidates backed by AIPAC, the American Israel Public Affairs Committee, a group that supports the pro-Israel candidates, both Democrat and Republican.
AIPAC's United Democracy Project spent $4.5 million on the North Carolina House races. Most of the money was spent to help defeat Allam, but the groups also worked to defeat Erica Smith, who ran in the state's 1st congressional district.
Still, Allam's campaign attracted a lot of Jewish support. The candidate's campaign manager, Maya Handa, 27, was Jewish and said it was precisely her Jewish values ​​that drew her to Allam in the first place.
"He is someone who suffered religious discrimination and lost three dear friends in an Islamophobic hate crime," Handa said. "She would take seriously the rise of white supremacy, including anti-Semitic attacks and hate crimes against the African-American community.
Allam's closest friends were shot dead in their Chapel Hill home in 2015, an event that set her on the path to politics.
Equally important, Handa was drawn to Allam because the candidate refused to receive money from super PACs, political action committees that can receive unlimited contributions from wealthy donors.
Valerie Foushee, the Democratic senator from the state who defeated Allam, has received more than $2.8 million from super PACs, including AIPAC.
Last year, AIPAC launched its political action committee, which funnels maximum donations of $5,000 to nominees per race, and a super PAC, called the United Democracy Project, which can raise unlimited funds on behalf of of a candidate.
But for many young Jews, AIPAC is a dirty word. Support for the Palestinians is an important part of their progressive politics, which also includes advocating for issues such as Medicare for All and the Green New Deal.
Allam was outspoken against Israel's policy toward the Palestinians. The daughter of Pakistani and Indian immigrants, she called for an end to the "illegal and violent occupation of the Palestinian people". She also denounced anti-Semitism.
---
LILY: How Christian nationalism won the Pennsylvania GOP primary
---
But her position of support for the Palestinians has made her an enemy of AIPAC. Founded more than 50 years ago to "strengthen, protect, and promote US-Israeli relations," AIPAC is known for its unwavering advocacy of Israeli government policies.
An AIPAC spokesperson said AIPAC's criteria for choosing candidates is simple: "We are committed to the democratic process to elect candidates who will support U.S.-Israel relations and oppose those who won't," Marshall Wittmann said. He pointed out that AIPAC has backed half of the Congressional Black Caucus and Hispanic Caucus, nearly half of the House Progressive Caucus, and the House Democratic leadership, including Speaker Nancy Pelosi and Representatives Steny Hoyer. and Jim Clyburn.
But while American Jews once largely sided with AIPAC in support of US policy toward Israel, those days seem to be over.
"AIPAC has been at odds with the views of liberal Jews for some time," said Dov Waxman, professor of Israel Studies at the University of California, Los Angeles. "As American Jews, especially younger ones, have become critical of Israeli government policies and supportive of American pressure on Israel to change its policies, American Jewish opinion is gradually shifting towards the left."
Today, many American Jews will actively support candidates who do not claim AIPAC support.
In Pennsylvania's undecided 12th congressional district, many Jews supported progressive candidate Summer Lee rather than an AIPAC-backed Jewish candidate.
"Israel is very important to me," said Jonathan Mayo, who served on Lee's campaign committee and has a sister who lives in Israel. "But I bristle at the thought that it is inappropriate to criticize the direction in which the Israeli government has gone."
Mayo, who is Jewish, along with many other Jews in the district that includes Pittsburgh, preferred African American Lee over his AIPAC-backed Jewish challenger Steven Irwin. (Lee appears to lead Irwin by some 680 votes.)
AIPAC's injection of money is new. Previously, the powerful pro-Israel group was a lobbying organization that encouraged its members to donate to candidates but did not officially do so itself.
Last year, in addition to launching its PAC, AIPAC also endorsed 109 of the 147 Republicans who declined to affirm the election of President Joe Biden on January 6, 2021.
This in part led the North Carolina Democratic Party's Progressive Caucus to revoke its endorsement of Foushee.
AIPAC's support for Republicans seeking to overturn the election — in addition to funneling money from outside the district — has angered nearly 70 Jews living in North Carolina's 4th District . They signed an open letter to the local alternative weekly, the Indy, denouncing the contributions of the pro-Israel super PAC, as well as that of another PAC, Protect Our Future, funded by cryptocurrency billionaire Sam Bankman. -Fried, who contributed nearly a million dollars. in Foushee's campaign.
"We call on AIPAC and Sam Bankman-Fried to stop trying to buy this congressional seat, and we ask all candidates in this race to refuse to accept their support," the letter reads.
At least two rabbis were among the signatories.
"I am very concerned about the millions of dollars they have spent supporting candidates who threaten our democracy," said Rabbi Salem Pearce of Durham, who signed the open letter, referring to AIPAC. "Anyone endorsed by AIPAC super PAC would not be someone I would consider voting for."
Many Jewish voters noted that none of the AIPAC-backed candidates spoke about Israel or the US government's policy toward Israel during the campaigns. Their campaign ads also failed to address the issue. Many voters probably had no idea that pro-Israel PACs largely fund campaigns.
Kenny Dalsheimer, a Jewish documentary filmmaker and videographer who voted for Allam, said he was confident Foushee, the first winner, would represent the district well. He even donated to Foushee's campaign before the pro-Israel PACs intervened.
But the injection of outside money from a group that brings no dissent to Israel was a troubling step.
"AIPAC is using a lot of money to pollute this process," said Dasheimer, who signed the open letter. "That's just unacceptable, apart from their stance on Israel, which is a whole other issue."
LILY: How Blacks and Jews Are Connected in the 'Great Replacement' Theory