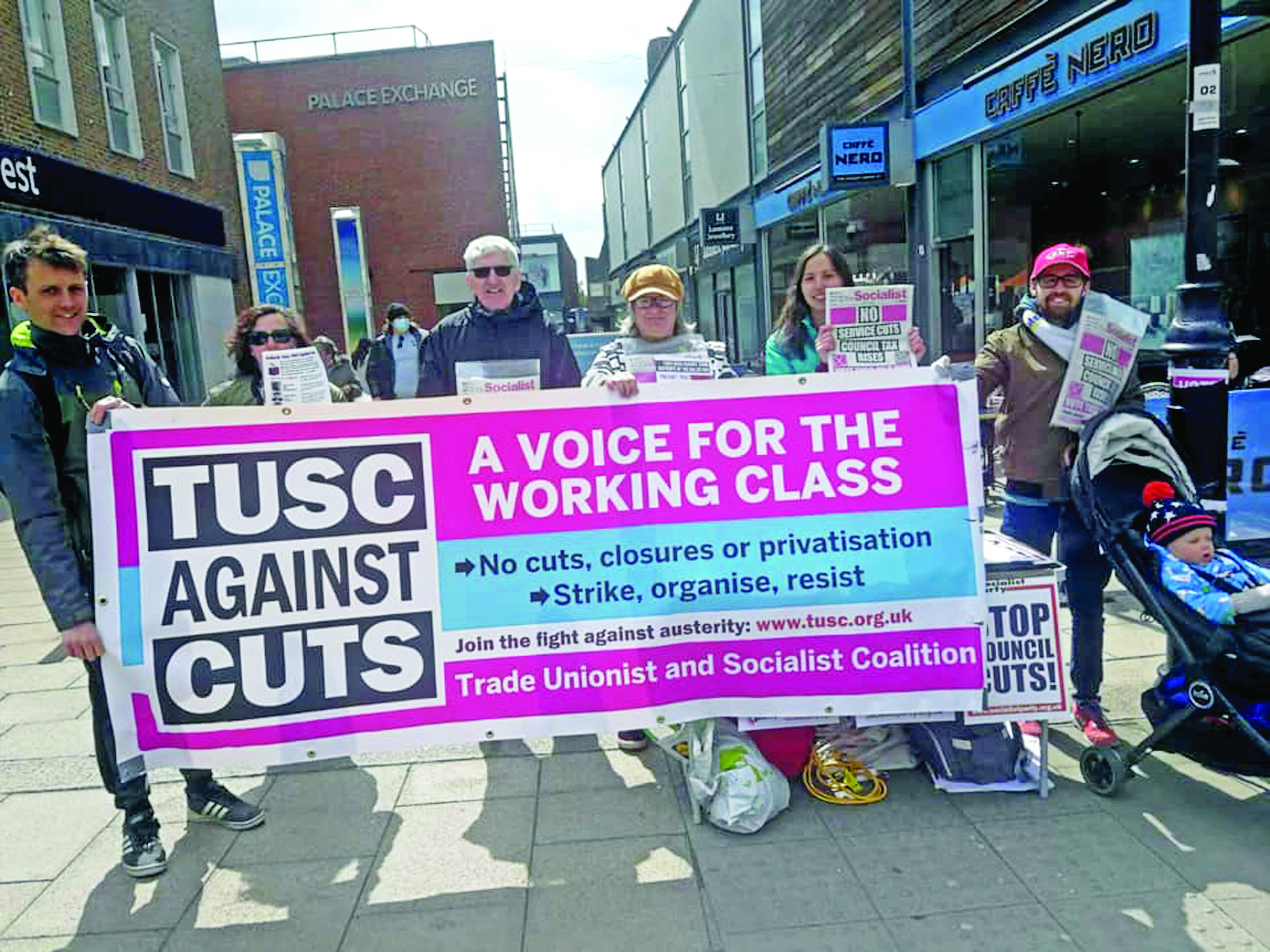 Want to fight against austerity? – Socialist Party
Come to the trade union and socialist conference
TUSC campaigns in Enfield, North London
Helen Pattison, Socialist Party London regional secretary
The local newspaper in the London Borough of Camden publishes almost weekly articles on the maneuvers within the Labor Party. The right has been busy for months ensuring that none of the Labor candidates in the local elections in May are anti-austerity.
It's not just in Camden that Labor under Keir Starmer is gearing up for local elections; a similar process occurred across the country.
Jeremy Corbyn is still suspended. There are rumors that he plans to launch a political party for the general election. But workers can't wait that long.
Growing numbers of people are being hit by Covid austerity, rising petrol prices and attacks on local services. More than ever, citizens need an anti-austerity voice in elections.
A ballot with a blue Tory and a red Tory on May 5 is not really a choice. But a ballot delivering a bold anti-austerity voice can spark a local fight against service cuts. This is what we will be discussing at the Trade Unionist and Socialist Coalition (TUSC) online conference on February 6.
TUSC Local Elections Conference
11 a.m. Sunday, February 6 on Zoom
Register by entering Zoom ID: 867 5383 4352 or visit online: bit.ly/3qFIUec
Platform speakers from the constituents of the TUSC Steering Committee – the RMT Transport Workers' Union, the Socialist Party, Resist and individual member representatives – will introduce the discussion.
Visit tusc.org.uk to see TUSC's platform plan, basic policies and how to stand as a candidate.
Please consider moving this sample resolution to your union local
1. That [union branch] believes that despite the "race to the top" rhetoric, it is clear that the Conservative government and the bosses intend to continue to make the working class pay for their crises. This includes attacks on jobs, wages, conditions and services, as well as tax hikes and price hikes. As part of this, we expect further austerity measures to be inflicted on local government, which is responsible for more than a fifth of all public spending.
2. We agree that we oppose Labor Councils that continue to make Conservative cuts.
3. [We acknowledge that our union is affiliated to the Labour Party/does not currently have any political affiliation]
4. Nevertheless, this [branch] resolves to encourage our members to consider running as anti-cuts candidates in the municipal elections scheduled for May 2022, noting that nothing prevents them from standing as candidates, in their personal capacity, for any party that genuinely supports trade unionist principles and socialists.