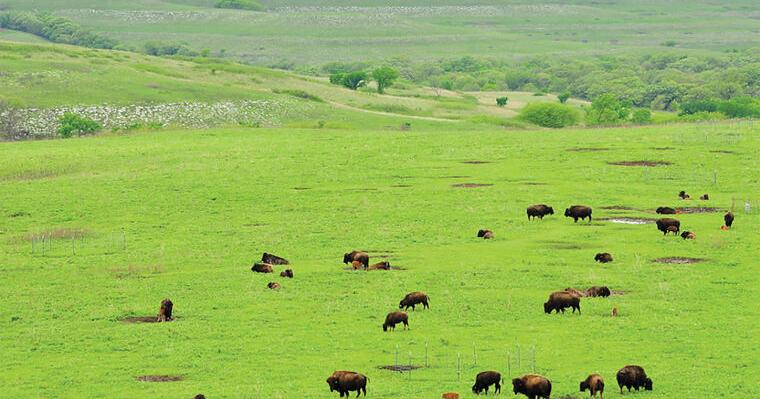 Research shows reintroducing bison to the Kansas prairie doubles plant diversity | Area
TOPEKA – Decades of research by Kansas State University scientists have provided evidence that reintroducing bison to roam the tallgrass prairie has gradually doubled plant diversity and improved resistance to extreme drought .
The gains documented in the journal Proceedings of the National Academy of Science were among the largest recorded in the world in terms of species richness in pastures. The research involved more than 30 years of data collected at the Konza Prairie Biological Station near Manhattan.