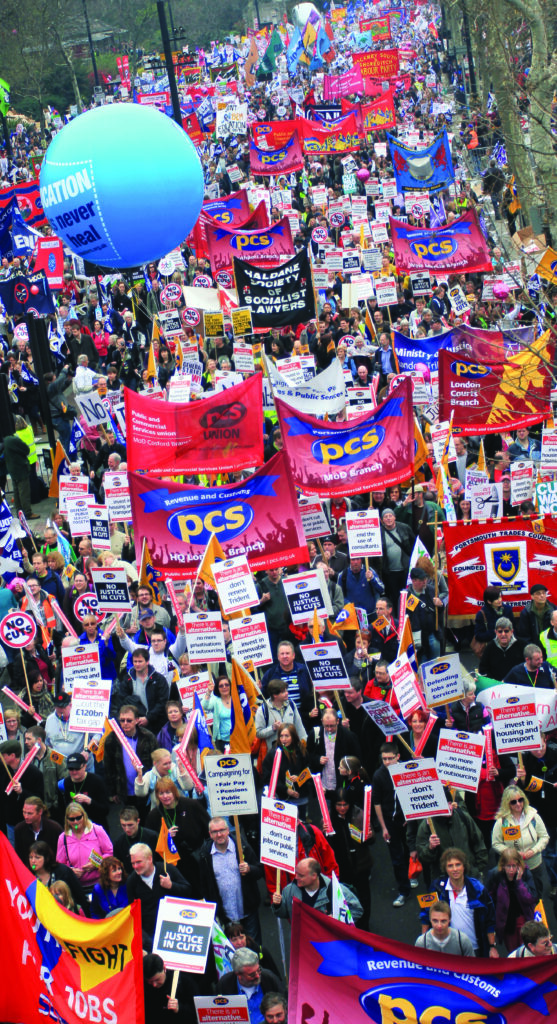 PCS elections: increased support for the Large Left Network
Katrine Williams, SCP Member
Nominations for PCS 2022 union president and national executive elections closed on March 10. Details of the branch appointments have now been released, and these show increased support for the Broad Left Network – the grassroots left-wing group backed by Socialist Party members.
Broad Left Network presidential candidate, Socialist Party member Marion Lloyd, received 45 nominations from all parts of the union. Incumbent President Fran Heathcote received 60 nominations and fellow nominee Bev Laidlaw 16.
Marion Lloyd's 45 nominations this year represent an increase from her total of 42 in 2021. This contrasts with her opponents' nominations which have declined. The drastically reduced nominations for Heathcote show that the current leadership of Left Unity is increasingly seen as a failure – having made no serious defiance of the government's attacks on PCS members.
The reduced support for the third candidate, Laidlaw, shows that the independent left group she represents is not considered a serious alternative.
In terms of numbers and distribution between union membership groups, it is clear from her nominations that Marion Lloyd is the best placed candidate to challenge Heathcote in this election.
It is also clear that Marion's increase in nominations reflects a spirit within the union for a new approach: for leadership that gives members the confidence and the means to fight on the issues that matter to them. This is more important than ever as rising prices in general, and rising energy prices in particular, are digging huge holes in our household budgets.
Current management, faced with Tory attacks on our pay, "parked", in their own words, the 2020 pay request. They went on to tell the Tories that a way around their pay freeze could be found by selling compensation terms. We cannot afford another year of this leadership.
We call on activists to unite behind Marion's candidacy and the Broad Left Network's full slate for a democratically controlled union through its elected secular structures. A leadership that will actively coordinate through the union our fight against Covid-19 safety, wages, jobs, pensions and office closures. A leadership that will work to strengthen the opposition of public sector unions to the attacks of the Conservatives.
The PCS mail-in ballot for President and National Executive opens Thursday, April 21 and closes Thursday, May 12.
Support Marion Lloyd for the presidency of PCS. Support the candidates of the Large Left Network for the national executive of the PCS. For more information, visit pcsbln.wordpress.com.