Ousted Greens official challenging amid party's trans line
"The crisis of democracy among the Greens will continue as long as the edict of 'no debate' holds around sex and gender issues, which affect us all," said Leppert, who in 2010 led the Adam Bandt's successful campaign for the federal seat in Melbourne.
"I am optimistic that we [the Greens] will rise above that," Leppert said, "but to do that, we will have to recommit to collectivism and rediscover the importance of debate.
The divisions within the Greens were reflected across the country, with the expulsion by feminist lawyer Anna Kerr of the NSW Greens.
Transgender Victoria is the leading advocacy organization for trans people and gender diversity. The group said in a statement that its "position is that, in politics and journalism, there must be less dehumanization and demonization of transgender and gender diverse people, and more respect for our dignity, equality and our humanity. Recent events show that this needs to change on all sides of the political spectrum.
Trans groups argue that trans women are women and that attempts to discriminate against biological women are discriminatory and harmful.
The Victorian surge threatens to distract the party after an impressive federal election result and ahead of November's state elections in which the Greens hope to expand their influence in the Victorian parliament.
It comes the week that swimming's world governing body FINA voted controversially to restrict transgender women from elite women's competition.
News of Gale's election last week sparked a Facebook message from Green MP and Deputy Mayor of Port Phillip, Tim Baxter, who accused her of transphobia and posted that her "(narrow) victory sends a clear message to all members of the Victoria Greens: trans people are not safe in this party".
Baxter criticized "hostile TERFs [trans-exclusionary radical feminists)] and transphobes who "continue to push for their right to 'question' humanity and the rights of trans people."
He said the transphobic issue continues in the "shadow" of internal party processes. "So I call it publicly."
In response, Gale released a statement, drafted in consultation with Bandt's office, in which she said the Greens' position was clear: "trans rights are non-negotiable" and that "all trans people and diverse gender are valid and deserve to live". their lives free from harassment and discrimination.
But Greens Senator Janet Rice took Twitter say Gale's election was "untenable" unless she explicitly rejects her 2019 article, titled Rhetoric of trans exclusion, opposing views, and apologized for the harm he had caused. Gale refused to do so.
Rice's comments were shared or retweeted by a series of federal and state lawmakers and parliamentary hopefuls, including Gabrielle de Vietri, the party's candidate for the once-safe Labor seat of Richmond in the November election.
Ratnam then announced via Twitter that she had launched an action and that Gale's election had been overturned. She said election rules were not followed and candidates were not given the opportunity to communicate with members about their candidacy.
While some senior Greens say the Gale election controversy reflects a grassroots party on the frontier of social policy tackling tough issues, others say it highlights real issues with taking decision-making of the Greens and the cancellation of the civil debate by young aggressive activists through social networks. media, especially Twitter.
age sought to speak to senior Greens officials including Ratnam, Bandt, Baxter and State Deputy Tim Read and Senator Lidia Thorpe. None were ready to comment.
Senator Rice is in the United States and did not respond to requests for comment.
Ratnam tweeted, "There are limits to all debate. We don't allow a debate about whether people of color should have access to the same spaces as white people – because that's racist. Likewise, trans rights shouldn't be debated – because it's transphobic.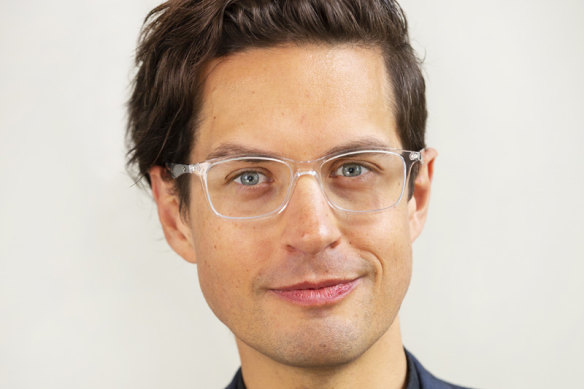 Both parties to the conflict expect formal complaints and possibly deportation measures to be taken against them.
The Morning Edition newsletter is our guide to the most important and interesting stories, analysis and ideas of the day. register here.