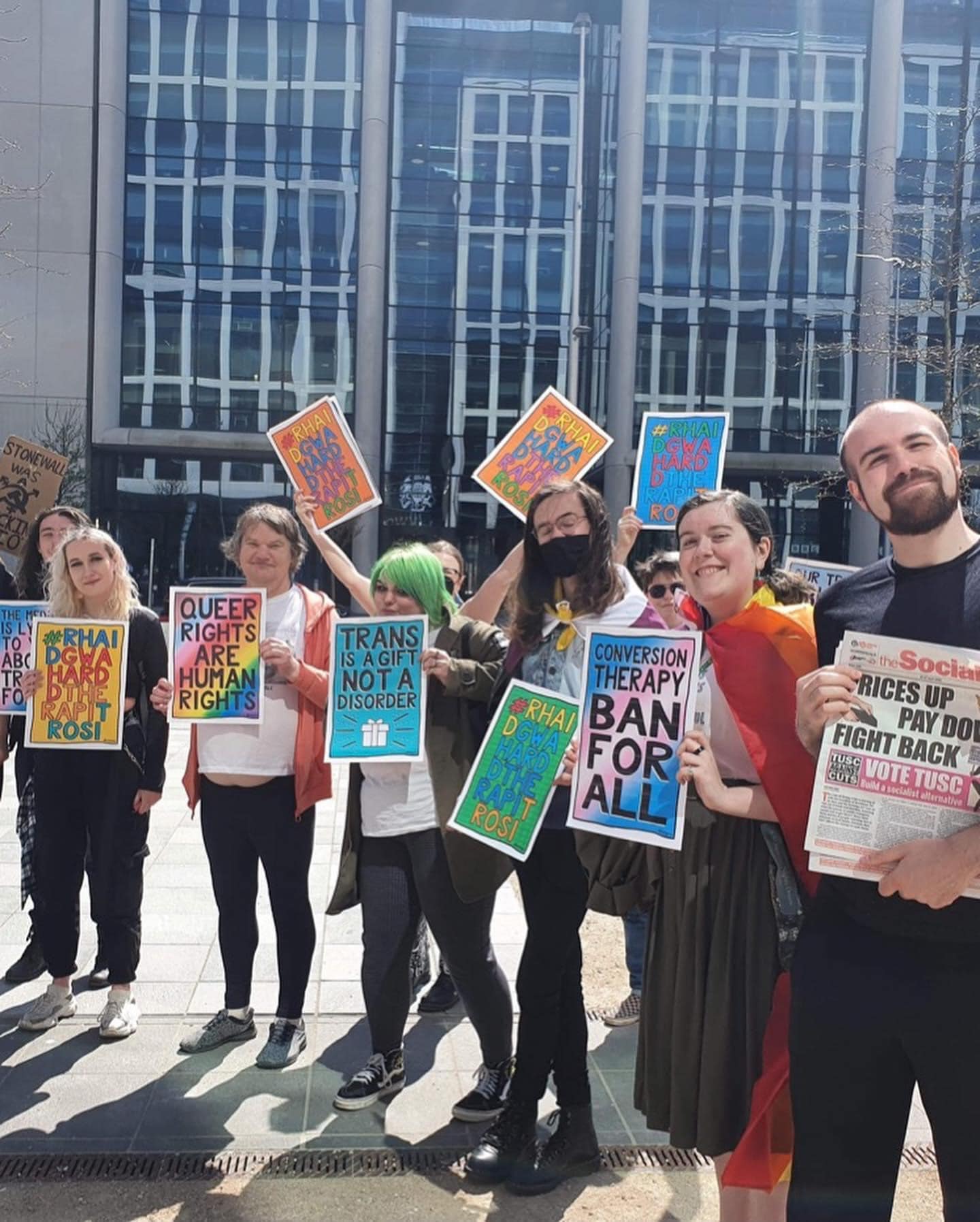 Cardiff protests against conversion therapy
Ginny Bayliss, Swansea and West Wales Socialist Party
150 people demonstrated outside government and BBC offices in Cardiff demanding a ban on conversion 'therapy' for LGBTQ+ people. The Socialist Party and Socialist Students had a strong contingent at the protest.
The event, organized by Trans Aid Cymru, was predominantly young, with people from across South Wales. Many shared moving accounts of their own experiences.
The protest's main organizer, Shash Appan, began with a description of how she was taken to India for conversion therapy, and was denied help from the British Embassy. I followed with a call for us to maintain the political momentum generated by this wave of protest: "Organize to fight for trans rights and the systems of oppression that sustain capitalism."
Cardiff Socialist Party member Max Quayle also spoke, encouraging the crowd to "build a socialist future for all. If we fight for it, we can win". Max scoffed at the idea that Labor could "fix everything for us", to laughter from protesters all too familiar with Keir Starmer's indecisiveness on trans rights. The air of solidarity at the event was characterized by the assembled people drowning out the hecklers with proud chants in support of trans rights. The protest was a powerful show of working class solidarity and a crucial message of support for trans and non-binary people.