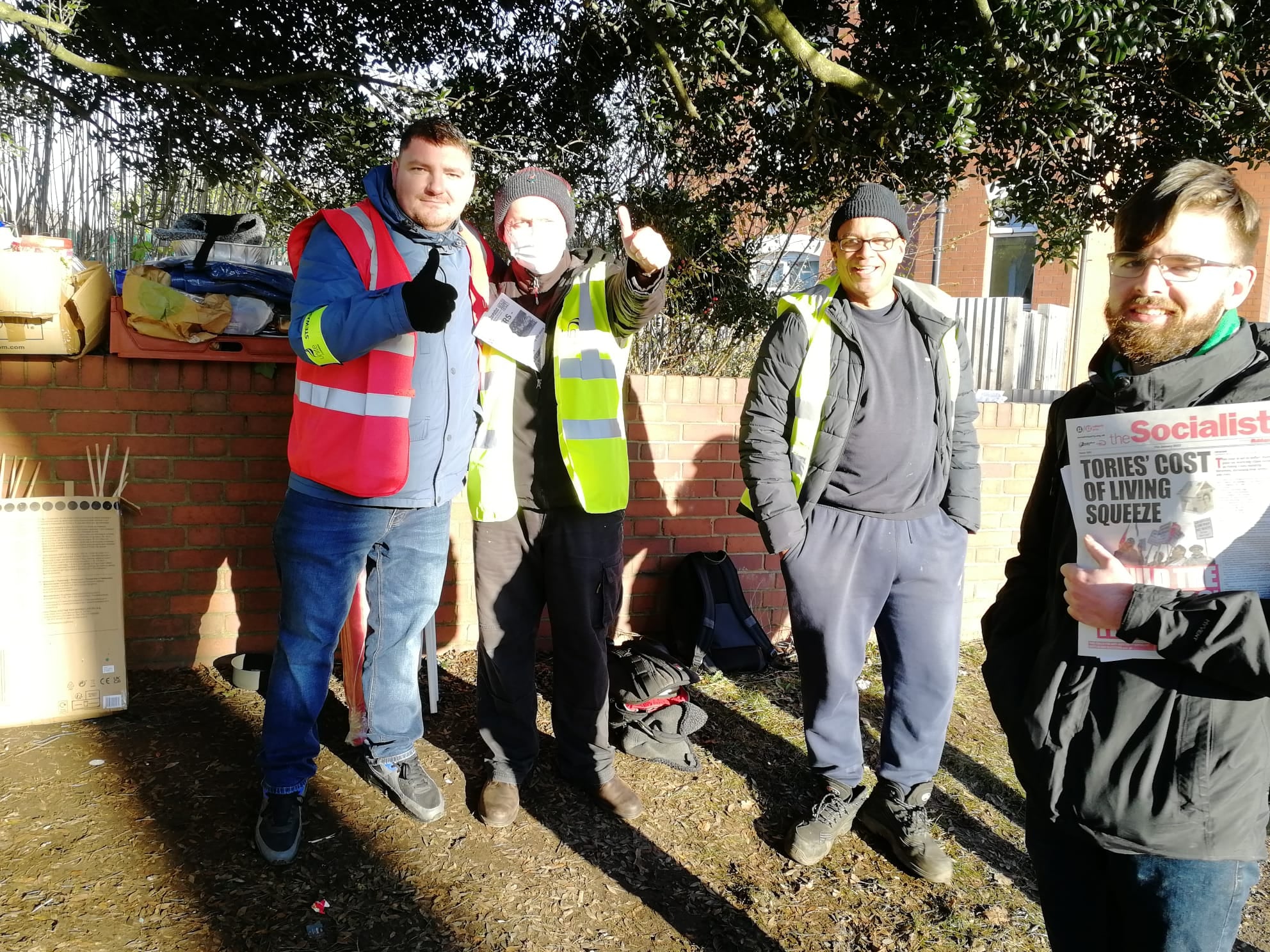 Bin drivers on strike in Coventry – why we joined the Socialist Party
Coventry lorry drivers are on strike against the Labor Council to demand equal pay with other local authorities. Two of the strike leaders spoke to Coventry Socialist Party member Dave Griffiths about their reasons for joining the Socialist Party.
Haydn Jones, Unite Manager, Whitley Depot:
I tore up my Labor Party card. I had given my loyalty to Labor for years, but they didn't give it to us. They are like the conservatives, they don't listen but say.
I realized that Labor only had the name "Labour" and did not represent people like me who belonged to the working class. It's a party I don't recognize.
The only party I see that looks like what I want is the Socialist Party, a party that represents the workers. The Socialist Party welcomed me – with the warts and all – with open arms.
Pete Randle, Assistant Unite Coordinator, Whitley Depot:
I followed politics for a while and always voted Labor. I thought I always would.
However, times have now taken a dramatic turn in politics for working class people. I was personally involved in the lorry drivers dispute in Coventry and was attacked by a labor council.
This is not why Labor was founded. It was always to protect the working class in society. Labor have since become the Tory 'B' team. It was gushed a few weeks ago: "Labour is under new management". I'm not up for that personally.
What I am for is a party that fights for no cuts and supports the working class. A party that does not bow to big business, on its own agenda, and led by big cats.
I am a trade unionist and I support the Trade Unionist and Socialist Coalition (TUSC) movement and socialist values.